video and visuals by TCOMAS Studio
We collaborated with The Joe Vollaro Project to create a music video, cover artwork, and other visual assets for his instrumental single, "Literally Great". To bring our vision to life, we crafted a poetic story showing the journey through imagination, through books.
It is about that love for literature - whether young or old, when you find the right story that triggers your fascination, and you become totally immersed and consumed in what you read that you become one with the story, literally.
The narrative shows a young boy, once fascinated by the world of books, who becomes disenchanted and jaded with life. Later on, the (now-grown) man is revisited by his younger self, who takes him to re-experience the same memories, but through the wonder of a child's eyes. At the end of his life, his stories live on.
The most enjoyable part of our creative process for this project was creating animated scenes featuring selected text and artwork from Joe's favourite literature. We also worked closely with Joe to bring out archetypal symbols and imagery that would 'translate' his instrumental track into story that is both collective and deeply personal.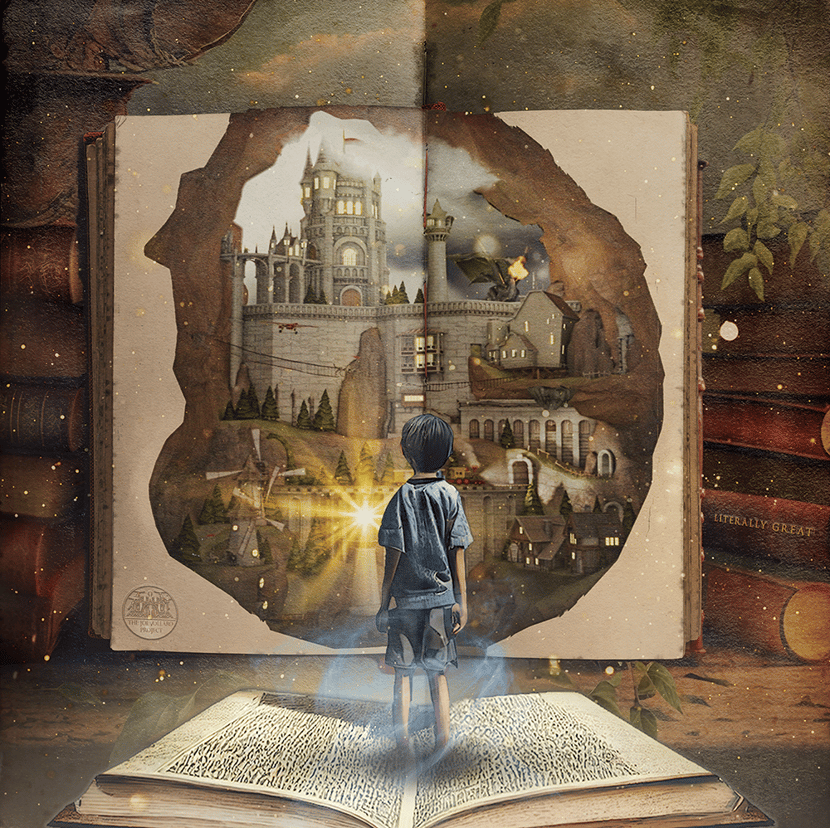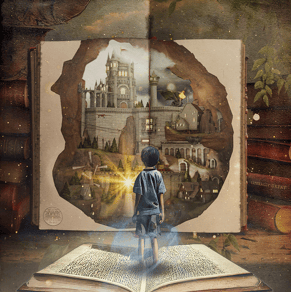 'Literally Great' Official Cover Artwork
'Literally Great' Spotify Canvas
"Literally great was the second video on which I worked with TCOMAS Studio. It was an exceptionally challenging one, as it was an instrumental. From a songwriting perspective, it always is a challenge for me to develop a song without lyrics that effectively communicates the inspiration for the song.
I was particularly concerned about being able to develop a visual experience that did as well. I remember the first meeting we had and how Daphne was able to collaborate with me to develop a narrative we could use for the video. I must be honest when I say I wasn't sure how it was going to be visually, which is not one of my strengths, but clearly is Daphne's.
We discussed some ideas and when I received the first draft of the video, I was floored. As always, Daphne asked me whether I wanted some edits done, and frankly, I barely had any. She had nailed it perfectly!
It has been a genuine pleasure to work with TCOMAS and I couldn't be happier with the collaborative nature of the way they work. I feel, without question, working with them has brought my project closer to our goals and look forward to other collaborations in the future! ."
- The Joe Vollaro Project