Motion Design, Video and Graphic Design Studio

Take your music to the big screen.
We are video artists specialising in motion graphics, graphics design, and music video creation. Being visual artists, musicians, and writers, we create visuals which would bring out the meaning and message in your music.
Filming a music video can be extremely costly. Here at TCOMAS. Studio, we believe that music videos can be a work of cinematic art. But that doesn't mean you have to fork out a fortune to crystallise your vision. Many of our music videos have been selected for International Film Festivals - all created in our studio.
Our custom music videos include video footage and motion graphics, and depending on the type of project, we can also include 2D and 3D animation, and even archival historical footage.
You provide us with a link to listen to your song, and give us a brief description about what the song is about. We will analyse your song and lyrics and your description and conceptualise a story with a carefully curated selection of footage and motion graphics (2D and 3D) which would bring out the meaning and message in your music.
A music video can be a work of art.



Start

making your vision a reality.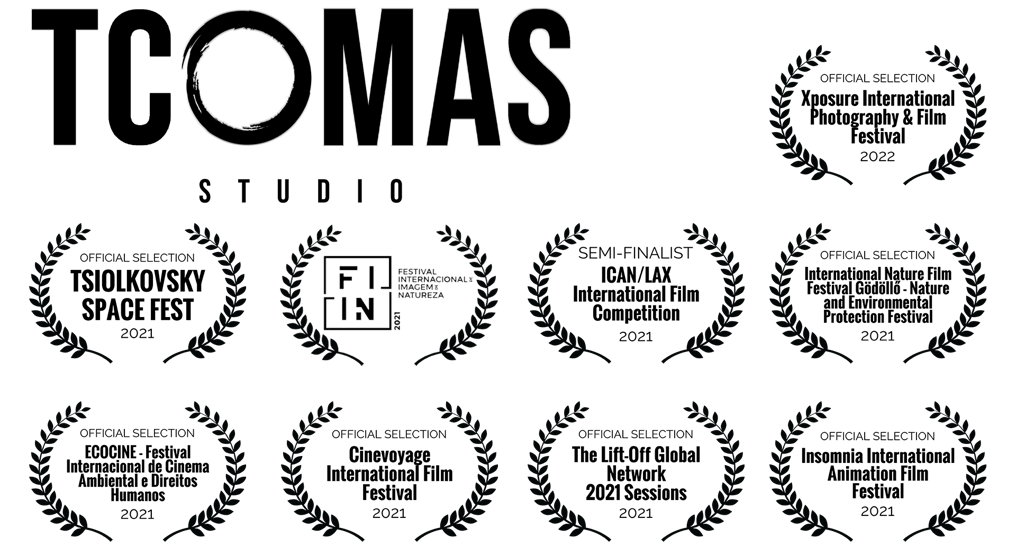 Bring your artistic vision to life.
Think Moving Album Art that tells a story.
Bring life to your Spotify tracks with Animated looping Videos
Adding a high-quality Canvas to a Spotify track is said to increase streams by up to 120% and saves by 114%.

Videos can be shared from Spotify to Instagram and Facebook stories, or used in stories advertisements.
We will curate and create your Spotify Canvas video using multilayered footage and complex motion graphics with 2D and/or 3d animation.
Do you have a vision that you need to bring to life?
Describe it to us and we will translate it into visual form.
Don't have a specific image that you would like?
Send us your song and a short description of it and we will interpret and conceptualise and create a visual experience.
FOR BRANDS AND ORGANISATIONS
Video Marketing for your brand, or cause
If you have been wondering how to leverage video marketing for your brand or cause. Video marketing is a powerful tool to leverage your brand or cause.

You can use different types of videos to raise awareness, introduce products and services, increase engagement in your audiences, and boost conversion rates. Depending on your needs and objectives, there are several types of videos you can use in your marketing campaign.
Explainer Videos
Explainer videos explain new products, services, concepts, and more. They can walk viewers through each step of how to set up or use a product, teach them how to perform a task, or explain what your business offers.
Company Culture Videos
Customers want to know that the companies they purchase products from share their values. Company culture videos help brands establish consumer trust by demonstrating your brand's values.
Social Videos
Making social videos a great option for brands looking to increase brand awareness and target online audiences. Social videos are short but need to be eye-catching and engaging to capture the attention of social media users .
Nonprofit Videos
For nonprofit organisations, It is important to raise awareness for your cause.
These videos enable non-profit organisations a medium to share their message and values, and to raise awareness for your cause with the aim of encouraging your audience to engage with your organisation as volunteers or patrons.
Educational Videos
Educational videos are often used to establish authority by providing useful information to viewers on a topic. These videos also help brands translate long-form written content in a visually engaging form, and can help explain a complex topic to users that do not usually engage with lengthy written articles.
Need a Video for your Music?
Contact Us for a Free Quote and Consultation for your new project.